<script async src="https://pagead2.googlesyndication.com/pagead/js/adsbygoogle.js?client=ca-pub-3501990758993367"
     crossorigin="anonymous"></script>
Gardens Ablaze
---
SITE INDEX
Organics & Non-Chemical Solutions
---
---
FREE LANDSCAPE, PLANT
& HERB PHOTOS
FOR YOUR WEBSITE!
---
---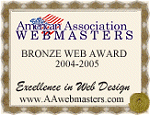 Welcome to Gardens Ablaze, the site for anyone with an interest in gardening! My purpose is to enhance your gardening experience by providing quality information and resources free of charge to anyone interested in gardening - or to anyone interested in learning more about gardening. Quality links relative to vendors for that hard-to-find herb, flower, shrub, tree, or outdoor accessory are provided throughout these pages. Humor is interjected periodically where halfway appropriate. If you are looking for something that has not yet been researched on this site, please bookmark, as it will be added for sure at some point within the next 1 week to 15 years. That's an absolute guarantee from Gardensablaze.com, assuming I live that long. If not, then you know what happened and your bookmark will not work anymore. Send daisies, my personal favorite.
Thanks for stopping by, and always remember the Gardens Ablaze secret.....
5 dollar hole for 50 cent plant.
---
---
Need Somewhere to Store Those Home-Harvested
Seeds? Print Your Own Seed Packets!
---
The Hapless Gardener's Glossary of Terms
---
NOTABLE QUOTES
In the vegetable garden.....
....The trouble is, you cannot grow just one zucchini. Minutes after you plant a single seed, hundreds of zucchini will barge out of the ground and sprawl around the garden, menacing the other vegetables. At night, you will be able to hear the ground quake as more and more zuchinnis erupt. - Dave Barry
....I do not like broccoli. And I haven't liked it since I was a little kid and my mother made me eat it. And I'm President of the United States and I'm not going to eat any more broccoli - George Bush, U.S. President

Breaking new ground...

....The best way to garden is to put on a wide-brimmed straw hat and some old clothes. And with a hoe in one hand and a cold drink in the other, tell someone else where to dig.
Texas Bix Bender

Battle of the sexes......

....Women are like fine wine. They all start out fresh, fruity, and intoxicating to the mind, and then turn full-bodied with age until they go all sour and vinegary and give you a headache.
Male Author Unknown
....Men are like a fine wine. They all start out like grapes, and it's our job to stomp on them and keep them in the dark until they mature into something you'd want to have dinner with.
Female Author Unknown
Gardens Ablaze