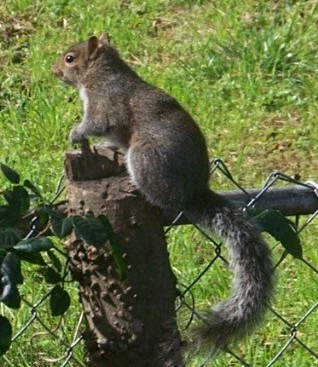 What would a garden be if not for the wildlife within? Even if you don't want a totally wild landscape, there is always room for small additions that will benefit the wonderful wildlife that inhabit our outdoor spaces.
With the use of pesticides, the sprawling urban areas eating away at our natural land, and intensive farming practices, many wildlife species are becoming more and more dependent on us to provide their basic needs. It is important for each of us as homeowners to do our share to be sure that these lovely, wild creatures survive the changes in their world. Even the most beautiful garden without the song of birds or the buzz of insects would be a dismal place indeed.
Even if all we have is a small garden or a balcony, there are things we can do to improve the conditions for the wildlife surrounding us. Buy a book that details your local birds and put a bird feeder out to educate yourself. You will be surprised at the differences in behavior and pleased at the daily antics around that one little acknowledgement of the local wild bird population. Same thing with a birdbath. Water is the number one requirement for all wildlife, and placing an accessible birdbath somewhere on your property is guaranteed to attract a wide variety of local birds to your doorstep. And don't forget to listen to the chatter. Birds are constantly communicating with each other, and with a little practice and patience, you can start to become attuned to their world.
We often consider common mammalian-type wildlife as pesky, especially squirrels, but have you ever stopped to consider that squirrels have a language all their own? If you take the time to learn that language, you will come to recognize when a predator is in the area just by listening to the squirrels talk! Prairie dogs have a sophisticated language and can communicate to each other details such as the actual type of predator that is in their territory. It is thought that in the wild, ravens and wolves communicate with each other to find prey. The raven will fly overhead tilting to one side or the other, alerting the wolves to an injured or sick animal, and the wolves will move in for the kill, sharing it eventually with the ravens. Our wildlife is all interconnected with each other and with us, and taking the time to delve into this fascinating aspect of life just outside the walls is something that every one of us should do on a regular basis!
The purpose of the Wildlife section is to take a closer look at some of the species we can expect when we make conditions right for them. This is a work in progress, so Bookmark and return often, as it is updated daily.
Custom Search