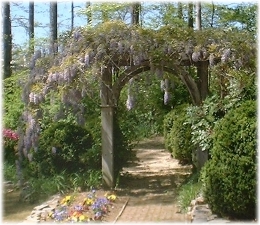 Architectural Elements, by definition, are closely related to Garden Ornamentation, an area also covered in other areas of this web site. For the purpose of this page, Architectural Elements will be defined as basically the more expensive permanent or immovable structures in the garden, such as archways, arbors, gazebos, bridges, fences, permanent fountains, greenhouses, and large statuary. Whereas a garden ornament will create focus for only a portion of the space, an architectural element will be a permanent structure that commands it's space.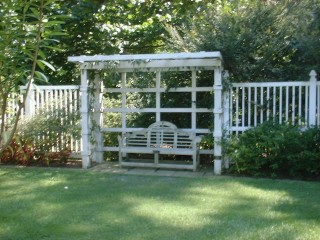 All one must do to become aware of the vast array of architectural masterpieces that exist is to look around! Every city has it's own unique combination of interesting architecture, statuary, imaginative outbuildings and fountains, and every person has a different idea about what the ideal look is. Sources for architectural pieces are varied, from simple garage sales, to estate sales, auctions, salvage companies, newly manufactured reproductions - even the internet! Where else can you travel the world and find the perfect piece?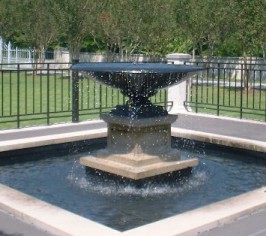 Obviously, when picking out architectural elements for the home, several things must be considered, including the style of the home itself and the homeowner's particular tastes. Hopefully these are in the same arena. The style of the house is the background for the property as a whole. Pursuant to this, we will add common home styles and what to do with landscaping for those particular styles as time goes on. Please feel free to explore other destinations on this site as we do the necessary research. Don't forget to Bookmark!
Custom Search