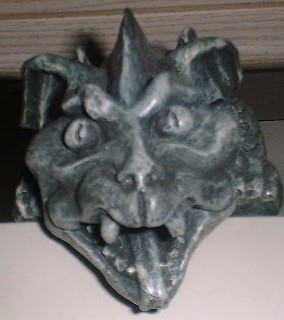 Aside from ponds and herbs, Gargoyles are my favorite gardening topic. You have to love garden ornamentation that also wards off evil spirits. Who couldn't use something like that? We get cool looking stuff and it protects us from the nasty world to boot. Now that's my kind of garden ornamentation.

Of course, Gargoyles aren't for everyone. Some prefer cherubs and frogs that spit water, but give me the big, bad dragon looking stuff any day. I'm a big fan of gargoyles and their lore.

This particular page is devoted to quality sources of Gargoyles, and the more unusual mythical stuff we can put in our houses and gardens. Check out the links to the left for interesting sources, and be sure to check out the History of Gargoyles link above so that you know exactly what kind of Gargoyle (or Grotesque) to put in your garden to ward off those evil spirits knowledgably and economically.
Custom Search