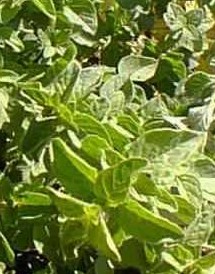 Chicken-Oregano Spaghetti
2 pounds of boneless chicken
1/4 cup of olive oil
2 tablespoons of dry garlic powder
1 can or packet of spaghetti sauce
2 small package of spaghetti noodles
2 tablespoons of dried or 3 tablespoons of fresh oregano
Mix the oregano and garlic powder in a bowl. Wash chicken pieces, and then drizzle with olive oil and roll in the oregano mixture. Cook on a rack in the oven at 300 degrees for 1 hour or until done through. Meanwhile, heat spaghetti and cook spaghetti noodles. Remove chicken from oven when done and cut into chunks. Add to simmering spaghetti sauce. Heat for another few minutes, then pour over cooked spaghetti noodles.
Baked Tomatoes with Herbs
4 sliced tomatoes
1/2 cup bread crumbs
1/4 cup Romano Cheese
2 sprigs of fresh chopped parsley
1 teaspoon of fresh oregano
1 clove of minced garlic
1 tablespoon of extra virgin olive oil
Mix together the cheese, bread crumbs, parsley, oregano, garlic, salt, and pepper. Arrange the tomato slices on a baking sheet and drizzle olive oil over all. Bake in a preheated 400 degree oven for about 20 minutes.
Custom Search