Medicinal Uses of Dill
What was paradise, but a garden full of vegetables and herbs and pleasure? Nothing there but delights.....William Lawson

Featured 5-Star Retailer:
Additional Dill Information
Growing Dill
Recipes
Magic & Superstition
---
---
---
Site Map
Home
Annuals
Architectural Elements
Backyard Habitat Biennials
Bonsai
Bulbs Cactus/Xeriscaping Companions
Composting Container Gardening
Crafts
Gardening Q/A
Garden Ornamentation Gargoyles Greenhouses
Ground Covers
Herbs
Houseplants
Insects/Diseases Landscaping Organics
Perennials
Ponds
Propagation
Recipes
Roses
Seeds
Shade Gardens Shrubs/Hedges
Tools
Trees
Vegetables
Vines
Weeds
Wildflowers
Wildlife
Shop Health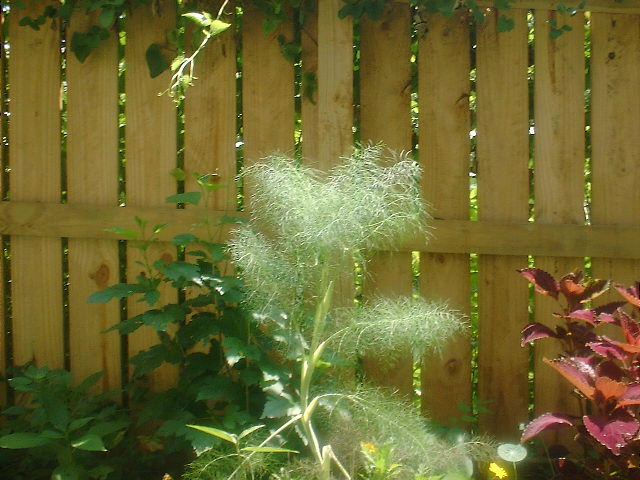 Dill is mostly a culinary herb today, but it does have some value in medicine, mostly as a stomach soother and anti-gas remedy. It is also said to increase mother's milk and help treat breast congestion from nursing. It is mild, and makes a good remedy for colic in babies.
Dill water is used often for relief of the above symptoms, and can be made by adding 8 drops of Oil to 1 pint of water. Take up to 8 teaspoons per day of this concoction. Dill can also be made into a Tea, and sweetened with honey, or prepared as an infusion by steeping 2 teaspoons of seed in 1 cup of water for 10-15 minutes, then straining. Take 1-2 cups per day.
---
Kalyx.com Herbs & Foods
is your one-stop shop for hard to find herbs, spices, exotic foods, teas and coffees, bath and body, aromatherapy, hair care, skin care, and overall wellness products.
---