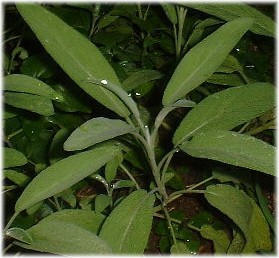 Sage was associated with immortality and longevity by the ancients. It was also credited with increasing mental capacity. Eat the fresh leaves (in moderation) for both these purposes.
Today, Sage is believed to be a purifier and a healing herb. It can be made into a tea to promote healing, and can be burned to rid a room of negative energy.
Sage is bound to Jupiter and Air. It is believed that if you place some Sage (or burn it) near an object belonging to someone in need of healing, that healing will take place more quickly.
It is also said that the condition of the Sage plant itself in your garden is an indication of your prosperity.
Custom Search